Phone (Fax): (817) 788-0432

336 Arrowhead Pass, Keller, TX 76248
Meeting All Your
Merchant Service Needs Since 1997
Welcome to Liberty Merchant Service Inc.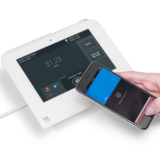 "Words cannot express how awesome you are. You solved the problem instantly!"
Judith Bean - Office Manager, Advanced Cosmetic Surgery Clinic of Walnut Creek
"I appreciate all of the work you have done for us over the years. Glad we have people like you to manage this side of things.. "
Katie Mosier - Glenrock Blue
"They truly care about their customers and make them feel valued."
Linda - Office Manager, Dermatology Clinic
"Setting everything up was a breeze with no surprises!"
Diane Maida – Manager, Crouch & Kuhlberg Orthodontics
Liberty Merchant Service was established in 1997 by owners William and Pamela Fix. Headquartered in Keller, Texas, Liberty has established itself as a merchant service company your business can trust.
In an ever changing industry, the foundation of Liberty has not changed. Our promise is to make every effort to save your business money and to give you the ability to process any electronic transaction.
We also offer a first class, personalized experience for our merchants. We guarantee that you will not have to bounce around a call center every time you need customer service. Liberty does not make you feel like you are just a merchant number. Please visit our testimonials page to find out what our merchants are saying about us!
Benefits to Processing With Liberty
9 times out of 10, we can save your business money on your rates and fees
Free Equipment to Qualifying Merchants
Friendly, Personable Customer Service
State of the Art Products, Services and Equipment to fit your business needs